When we speak of business card,it will always be a paper which wrote you name,identity,your caompany,address or all the contact information that would show who you are and what you do for business.
Have you ever thought that maybe we can make it different?So how to creat a great first impression on your business associate that could gain you more exposure than you ever imaged.
In recent years,more and more people have lessened the need of video for business marketing.That why a new card called"video business card"emerged on the market.
Video business card is a advanced version of traditional business card.It allows you the disclosure of information in text or audio-visual format for any use.For example,you can show your products,opportunities,abilities,skills,services,intentions and other personal hobbies in such an interesting way to everybody.
Contact us to launch your own video business card!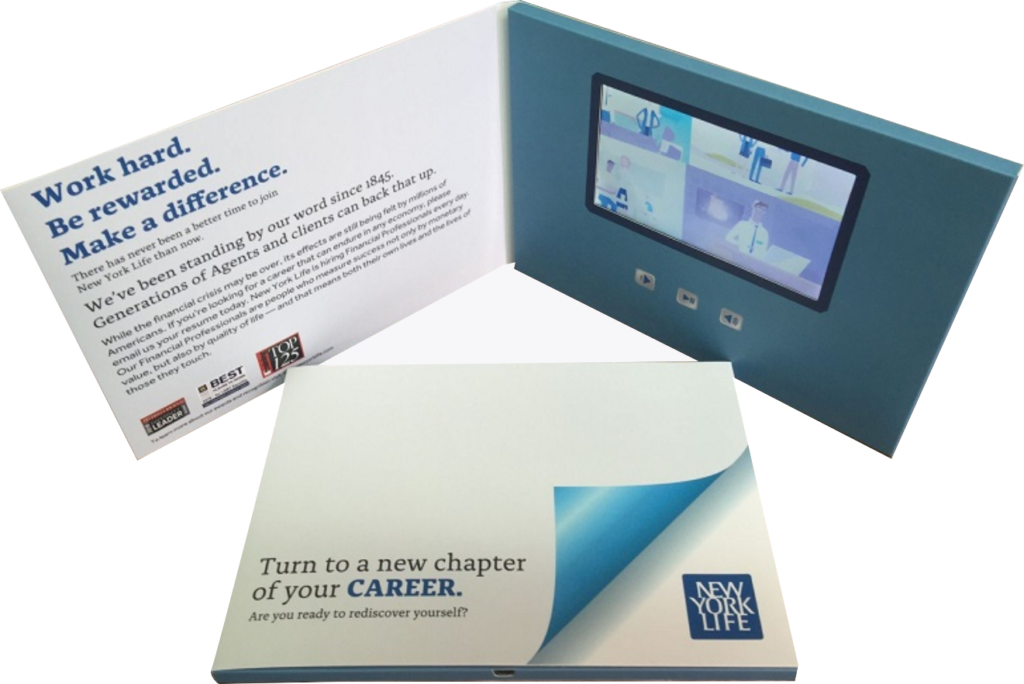 In fact,the earliest video brochure was only used for birthday/festival greetings ,wedding/party invitations in limited occasions.Afterward,since more and more peopel find the commercial opportunity with video marketing,video brochures starts to be applied to various fields:
Brand marketing,educational tools,product instruction/promotion, conference invitations,virtual tours/insurance presentations……In a word,video card can be used in any occasion for different purpose.
Video brochure brings traditional printing into life.
We are right here for you.Just give us a call to engage your audience with video brochures!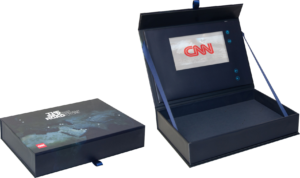 There are some very popular Video Brochure combinations. Our most popular combination is a A5 brochure with a 4.3″/5″/7″ high definition screen inside. It's our general and most economical card as well! But don't worry, you're not locked into any specific design, screen size or paper size.
Here is one example of the incredible solutions we have designed-Video Box. This is a gift box which insert videos for advertising.Due to an inbuilt magnetic switch in front closure,the video will automatically play once the box is opened and stop to play when close the box.Also,we can set a custom EVA foam in the box,which can be used to place a phone,cosmetics,dry red wines or other products for promotion and advertising.tool.
There are no limits or restrictions to what we can manufacture. If you're looking for a custom solution we can design it for you,call or email us right now!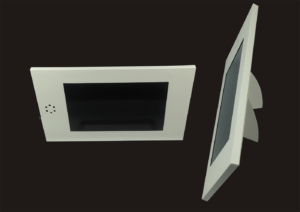 We take the word "POP"as a synonym for the fashional advertising tool.So POP Display is produced.
As a leading display solution campany,we produce and export AD Monitor,Media player,Digital photo frame a few years ago.But one day,one of our Japanese customers bring us the new idea for POP Display.For the traditional advertising player,we need to spend lots of time and money to open a new mould as a shell to assemble.If clients would like to custom,they could only seclec logo with a silk printing.How ever,since we use paper card as casing,we could printing by 4C offset,coud custom any size as you need.So cheap and amazing idea!So why not?Why not use Video card instead of general advertising player?
From then on,we works with POP Display in different ways.For example,we create a paper holder for desktop,we make a double metal hook for fixing in shelf.The most economic and evironmental way is that we can make a white blank display for recycling use,and then design a creative sleeve for printing.
Let`s get start and make your business more easier and creative.!